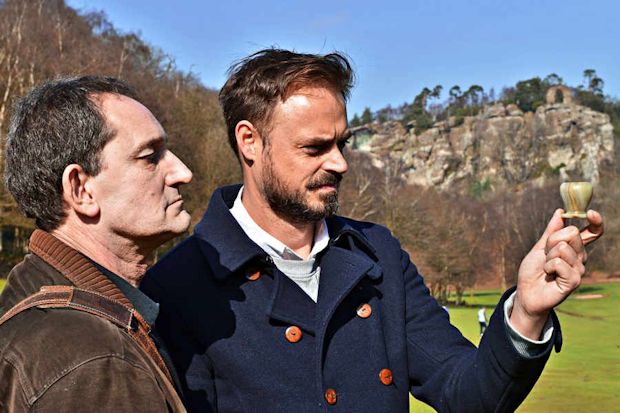 Graham Phillips and Jamie Theakston retrace the search for the Holy Grail at Hawkstone Park, filmed for an episode of the series Forbidden History.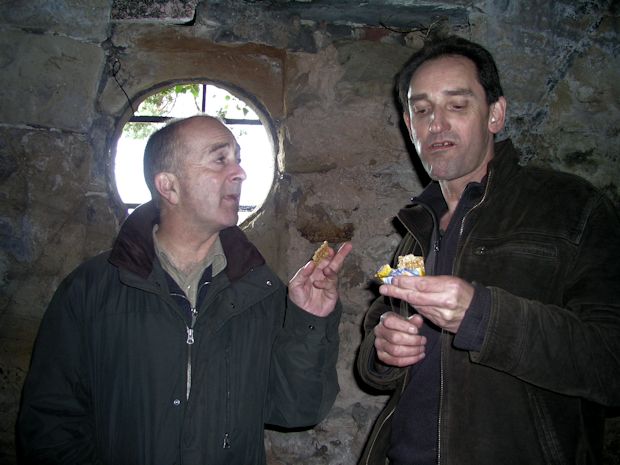 Tony Robinson and Graham Phillips share a less than nourishing "Last Supper" during the filming of the The Real Da Vinci Code.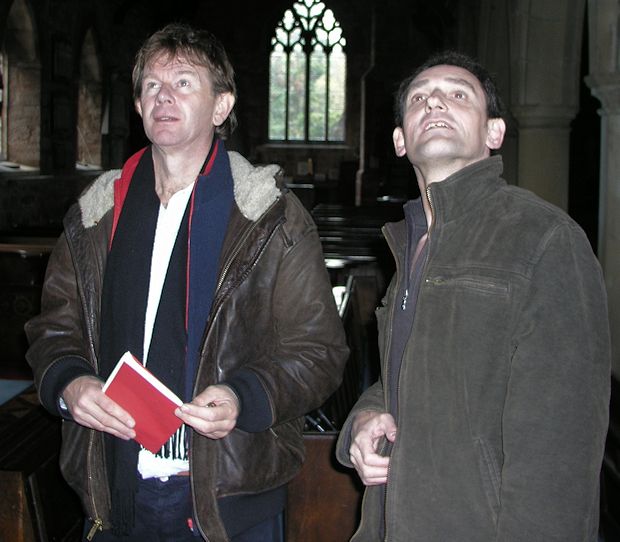 Graham Phillips and Michael Wood examine clues to the mystery of King Arthur in the BBC TV series In Search of Myths & Heroes.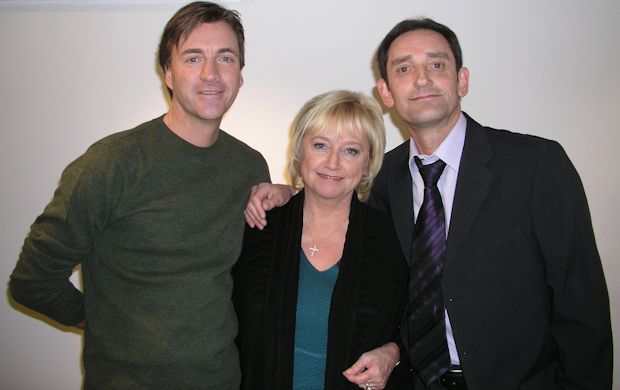 Graham Phillips with Richard Madeley and Judy Finnigan after appearing on their popular British TV chat show, Richard and Judy.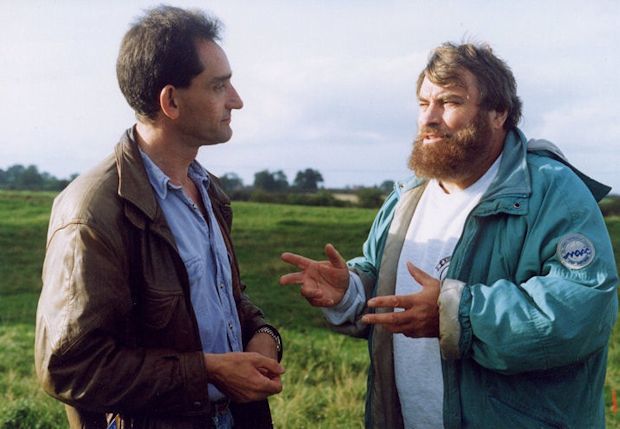 Graham Phillips and Brian Blessed search for King Arthur's burial site in the ITV series Schofield's Quest.