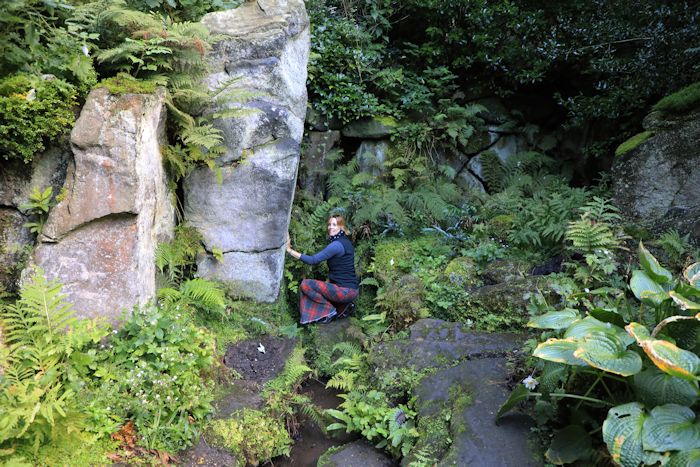 The spring and stream in the Celtic Glen where the shimmering vortex of light is seen..
This haunted mirror may have inspired the story of Alice Through the Looking Glass. Click on the image for a full-size picture, which seems to show the faint impression of a little blonde girl captured on film.
During their remarkable investigation, the authors were led in their search by cryptic clues contained in nineteenth-century paintings and sculptures, enigmatic people who seemed to be shadowing them - people who disappeared when followed. And things just got weirder. As they continued their investigation, Jodi and Graham discovered that Biddulph Grange and its gardens were built on a complex of sites once revered by the ancient Celts. And here, strange things occurred. In the Egyptian tomb, the ghostly figure of a woman in Victorian clothes led them to a forgotten, sealed-up room where unaccountable knocking and disembodied voices were heard. At the Chinese Sanctuary, the past appears to replay when Victorian figures are seen strolling through the gardens. And in the Celtic Glen, a shimmering vortex of light is seen gliding over the stream that runs from the spring.
As a child, Mary Heath led the Meonia group to discover a forgotten underground vault built by the Knights Templar. She had so impressed those about her with what they described as psychic abilities, and claims she could enter parallel worlds, that she inspired the character of Alice in the Lewis Carrol books. Jodi and Graham even tracked down a Victorian mirror, which had once fascinated little Mary, which appeared to have inspired the Looking Glass story. Now hanging in Staffordshire's Hoar Cross Hall, a hotel and spa resort today, many witnesses swear it is haunted by the ghost of a little girl who looks like Alice in Wonderland. Could it be a bizarre thought form called a tulpa created by Mary as a child?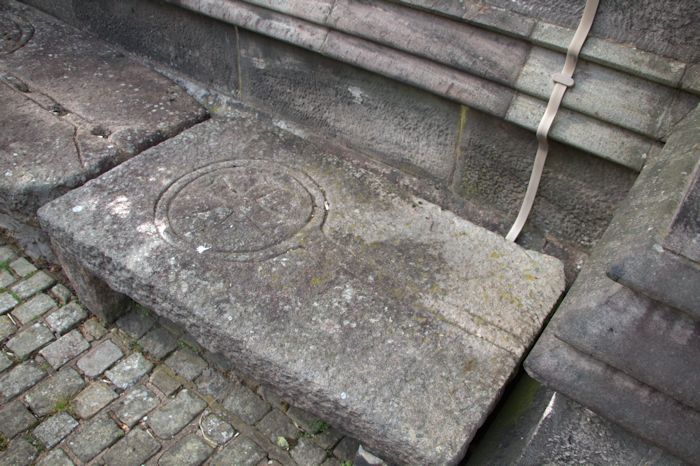 The 900-year-old Templar gravestones found by Mary Heath in a secret underground crypt when she was just seven years old. They are now in the St. Lawrence churchyard near Biddulph Grange.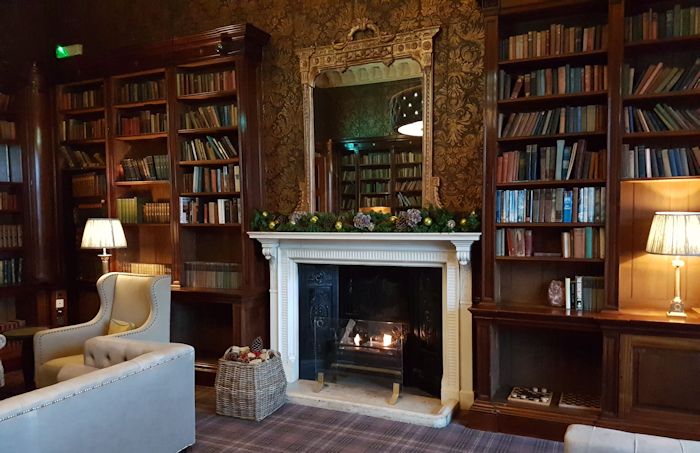 Video – The haunted mirror and the Alice ghost.