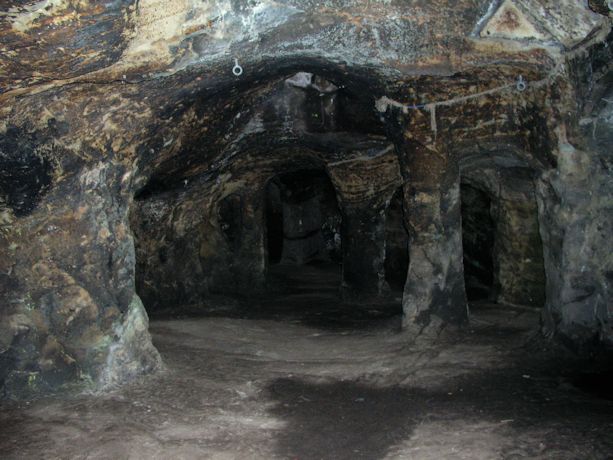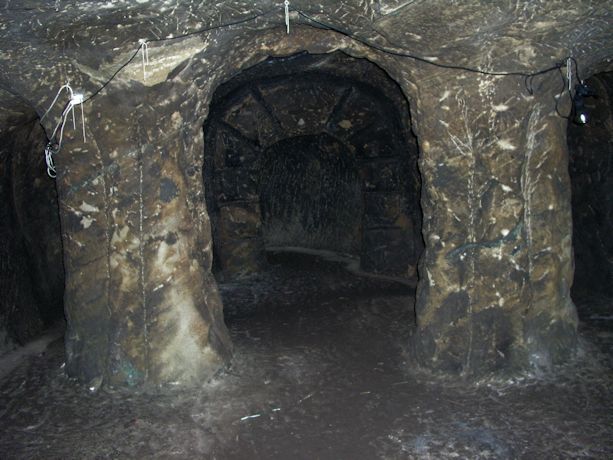 One of the tunnels led into a central chamber at the very heart of the White Cliff. The centerpiece of the cavern was a decorated arch cut into the rock.
The entrance led into a broad cavern, from which dark passageways led off in all directions.
At one time, four stone statues adorned the chamber – a bull, a lion, an eagle, and an angel. Only two still remain: the lion and the eagle.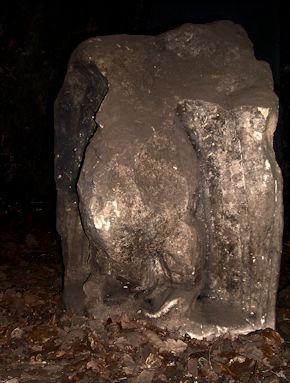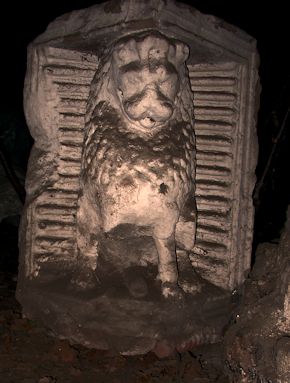 The time-damaged lion and eagle statues. Two of the four stone sculptures that once stood in the central chamber of the maze of tunnels and passageways, cut deep into the White Cliff.